Simcha 2011

This May our congregation held it's annual messianic conference. We met together over the weekend of May 6 - 8.
This page has some information about our conference.
We held the confernce this year at the Woodward's Resort in Lincoln NH
Woodward's Resort has been a family vacation destination since 1956. Starting with just 6 cottages, we have grown over the years to the full facility resort we have today. If you are looking for a year round NH vacation destination with activities for the whole family, you have found it. Woodward's is located in the heart of New Hampshire's White Mountains surrounded by natural beauty as well as 15 major attractions and golf courses. There is something for everyone to make your summer family vacation a memorable one. New Hampshire's White Mountains get their name for a reason..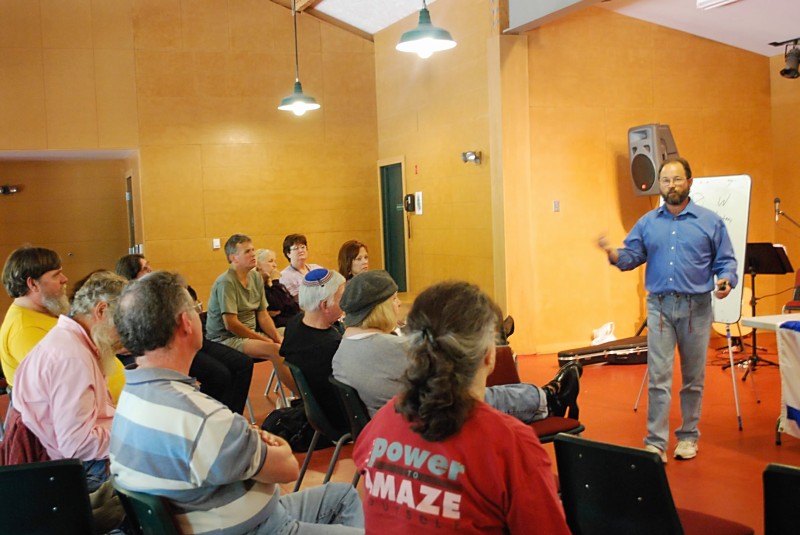 Our conference speaker this year was Brad Scott of
WildBranch Ministry
. YHWH has reached out to the nations and grafted wild branches from among the nations into the natural olive tree. The natural olive tree is the covenant people of YHWH, beginning with the seed of the woman in Bere'shiyt (Genesis) 3:15. The natural and wild branches share a common root and both take their nutrition and sustenance from this very old natural tree. We, as wild branches, have been grafted in, contrary to our nature, a nature that has been mixed with the ways of the nations.
The organized Christian church has, for two millennia, cut herself off from her roots. The modern church has, instead, planted an entirely new tree. This tree has rejected the fruit of YHWH's feasts, His Shabbat, His Torah, His dietary laws, and even His Name.
The WildBranch focus is to restore the ways of our Creator to His people by teaching the Old and New Testaments from the language and culture of the people who penned them. The New Testament is crammed full of idioms, phrases, and concepts known to the observant Jew (Yehudim) living in the time of Yeshua's ministry, but unfamiliar to modern readers. The Scriptures must be read through the eyes and minds of the culture in which it was written.
For the Earth Was Filled With Violence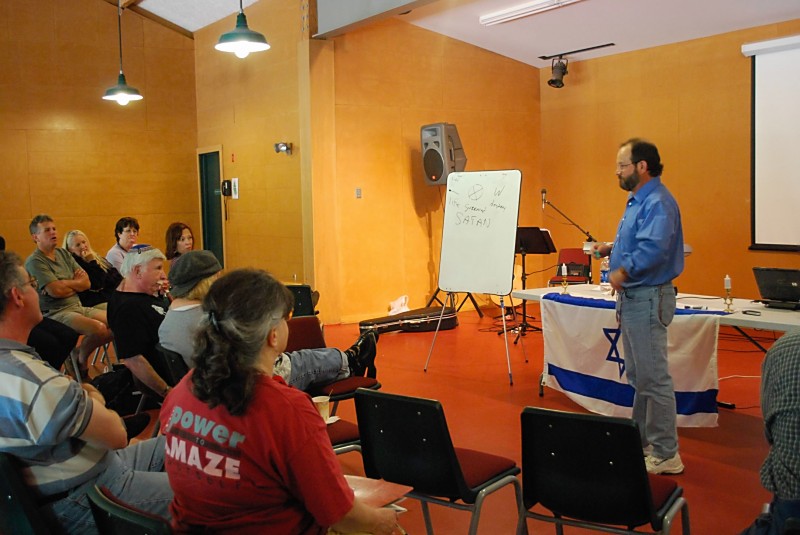 Brad's theme this year was: For the Earth Was Filled With Violence . When so-called natural disasters occur, are they just "Mother Nature", an act of God, or happenstance? Is it possible that mankind's obedience or disobedience to the Word of God plays a major role in what happens to the earth and the universe itself? Once again Brad begins in the garden tracing the effects of the unseen reality onto the things that we see. Religious men are historically in the business of making the Torah a theological issue or a set of doctrines that separate one religious system from another. However, winding meticulously through the Hebrew language, while combining the laws of physics, the conclusion is clear: The restoration of the Torah is what destroys evil and hastens the coming of Yeshua'.
You can order copies of the CD of "For the Earth was Filled with Violence" from:
Brad's Website
---
We were truly blessed this weekend to have our worship for the conference led by Brian and Sue Samuel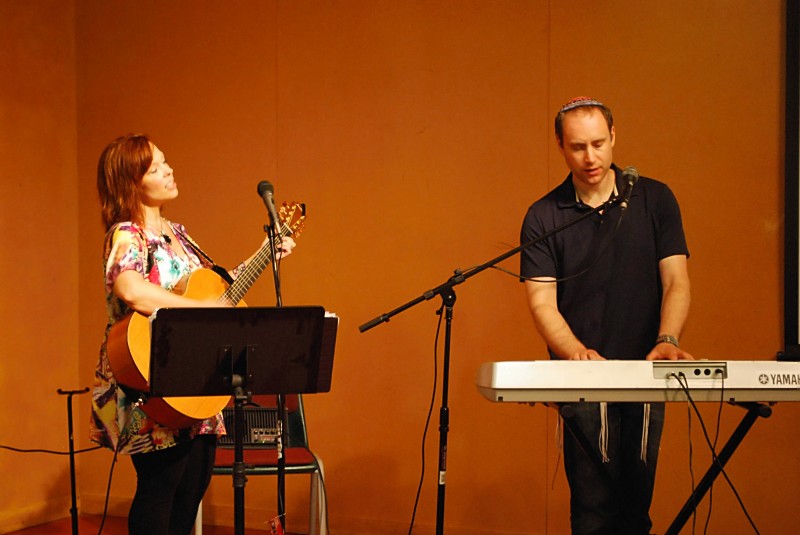 Sue Samuel
is a Messianic Believer in Messiah Yeshua who loves to sing, worship, and write songs all to His glory. Having lived victoriously through health challenges and heartbreak, her greatest desire is to convey a sense of wonder, amazement and awe for all the Lord has done, in a language that spans generations and cultures. She longs to comfort others with the comfort she, herself has received of God. Her music can be described as folky/adult contemporary with a Hebraic flare, and her music has also been compared to Sarah McLaughlan, Barlow Girls and Plumb.
After meeting her husband Brian in 1995, they began attending a Messianic Jewish Synagogue, where Sue grew a deeper appreciation for the Jewish roots of her Christian faith and a love for God's people, Israel.
Sue Samuel has had a fascination with God for as long as she can remember. As a child, she recalls climbing trees and singing spontaneous songs to Him, reading His word, and marveling at the beauty of His creation. She would lie in her bed at night, praying that God would protect her from the darkness. Like so many others born into a broken and embattled family, Sue recognized her desperate need for a compassionate heavenly Father early on. Little did she know, this was all preparation for the music ministry He has so generously entrusted her with today.
Sue ministers around the world with her husband, Brian, visiting congregations and sharing her message of hope and healing for all of God's children. Her only wish is to fulfill God's heart's desire…to draw His people nearer to Him, as they fall in love with the Lover of their souls over and over again.
Sue's latest album, "Promises" , due out this spring, is being produced by Ted Pearce."Songs ...from the Secret Place", and her debut album, "Home Away From Home", both were produced by Margaret Becker.
Sue and Brian currently attend congregation Mishkahn David in Rhode Island.